Sports and Recreation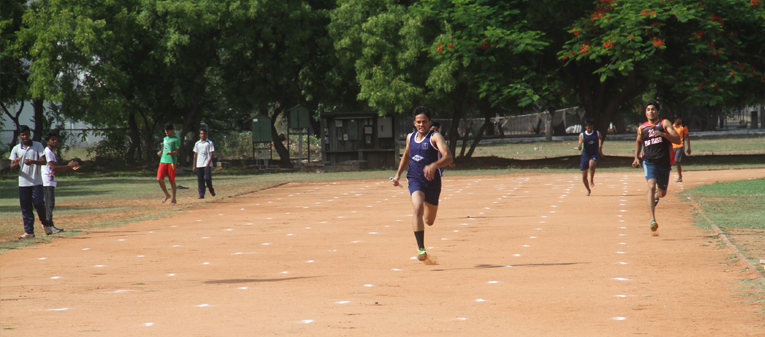 Sports Activities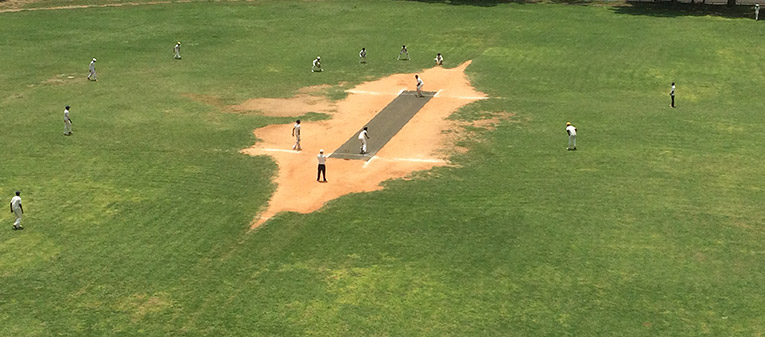 Play Grounds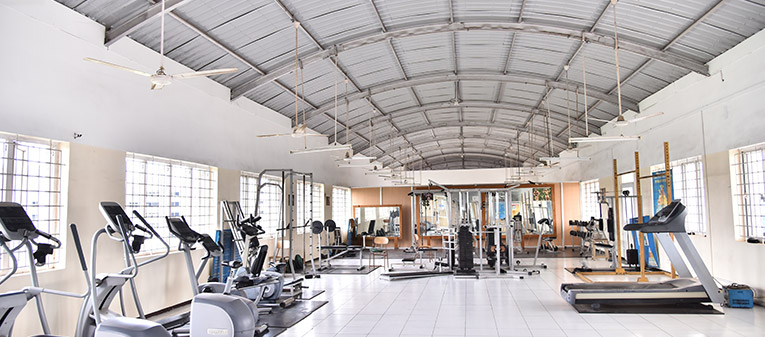 Gym & Fitness Centre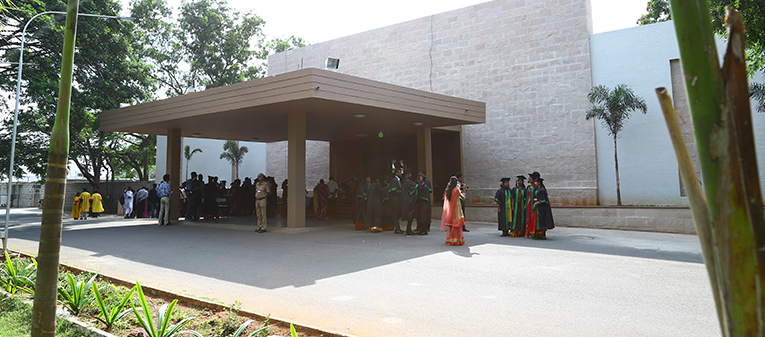 Auditorium
Play Grounds
Well developed play fields for the following major outdoor games & sports is provided: Football, Hockey, Cricket, Basket ball, Volley Ball, Ball badminton, Kabaddi, Tennis, Hand ball, Kho-Kho, Throw ball and out door Gymnastic.
Qualified male and female physical directors are appointed to tap sport talents from budding student community.
Gym & Fitness Centre
There are well equipped standard Gyms separately for men / women students and staff. Experienced Physiotherapists and fitness trainers are made available for the training program.
Canteen
Canteen facility is available on campus for both staff and students. The canteen provides a multicuisine delicious healthy and nutritious food to students and staff. The canteen complex houses fruit station, bakery, grocery store, tea shop & hygienic restaurant. The facilities are extended for 24 hours during examinations. The canteen is a welcome break for most of the students and is the daily hob-nob after class hours.
Medicare
A 950 Bedded PSG HOSPITAL is located in the campus itself.
Auditorium
The hall mark of this structure is its interior design and excellent acoustics.. The auditorium has most modern and state of the art audio visual facilities.
The auditorium has been well equipped with audio visual equipments and required furnitures most suitable for organizing different conferences, seminars, workshops and other academic, literary activities or light and sound type cultural functions.
Banks and Atm's
Central bank of India Bank and ATM is present inside the campus for the easy access of students.
Temple – Vinayagar Temple
The temple close to the main entrance of the college gives us a promising start to all the occasions and happenings in our campus. Apart from providing spiritual and emotional support, it also provides spiritual knowledge through its library. It brings all the staff and students together on all festive occasions.