PSG College of Physiotherapy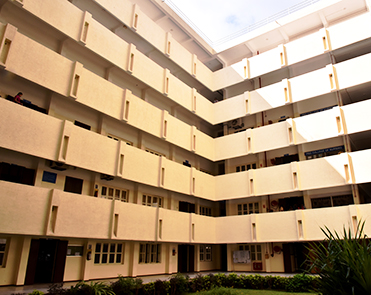 PSG College of Physiotherapy was started as an 18th educational institution of PSG & Son's Charities Trust under the dynamic leadership of Sri G.R. Karthikeyan on 20-10-1999 with the focus to produce skilled physiotherapy professionals. Undergraduate(B.P.T)and Post graduate (M.P.T)courses were affiliated to The Tamilnadu Dr. MGR Medical University, Chennai. The college provides a challenging and rewarding educational experience that enables students to develop as competent, evidence-based and patient-centred physiotherapy practitioners, capable of making a valuable contribution to the profession.
The education and training are designed and guided by well-experienced medical professionals in contribution to the total development of the students. Teaching is delivered through a series of lectures, small group tutorials, presentations, practical skill and laboratory-based sessions, peer group learning, clinical learning , independent learning etc, which will be further supported through the completion of a 6 months clinical speciality  placement
The institution believes that a professional Physiotherapist makes a unique contribution in prevention of disease and injury, acute care, facilitate early recovery, and restore movement and functional independence of patients including persons with sports injuries. After completion of their course, our students are ready to impart their knowledge and skills to make a positive difference in their patient's lives.
Motto
The College bears the motto "Leap Learn Light"